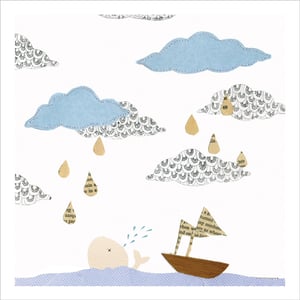 $

45.00
The image is a story in itself. Whale and the boat is a sweet image about journeys and friendship.
Description::
Whale and the Boat is an original hand drawn illustration. It has been printed as a high quality archival print with Epson Ultrachrome Inks onto gorgeous Canson Aquarelle Rag Paper (240gsm). It features ink, pencil, watercolour, paper, wood and digital colouring in.
I have signed the work personally and included an artist biography in the package.
The size is 30 x 30cm.
Each print is carefully packaged for weatherproofing and lined with cardboard to prevent bending.
Please note copyright remains with the artist.
Whale and the Boat was made with much love and I hope you enjoy it.x